We have 20 guests and 0 members online

Welcome Guest, become a member today.

This is Category: Whats New:
Following are the News Items published under this Category.
See all
This tool will allow you to keep track of when eBay auctions are going to end so you can browse around our other items. You'll need to spend a few seconds adding the "Auction Reminder" button to your browser's toolbar. Follow the simple steps below.

A. Prepare your Browser
Make sure your Links Toolbar is showing. If you cannot see it, go to the View > Toolbars > Links menu to make it appear.
If the "Links" toolbar isn't fully showing, click and hold on "Links" while moving it to create more space.
To remove any unwanted buttons, right click on the name and select "Delete".
B. Drag link onto your links toolbar Auction Reminder
Place your mouse pointer over the "Auction Reminder" link above.
Press down the left mouse button and hold.
Drag to the "Links" bar - your pointer symbol will change.
Release the mouse to create the link as a button on your toolbar.
C. All done!

You're now ready to use Auction reminder. Just click the "Auction Reminder" link in your browser from any eBay page and the timer window will popup. Enjoy!


| | |
| --- | --- |
| (3078 Reads) | comments? |
Become a member today of the xhcange and begin keeping a private daily journal. You can also share your journal with other members by making it public.

To access the journal, you will need to be logged in to your account.

Enjoy !


| | |
| --- | --- |
| (2918 Reads) | comments? |
2004 Calendar Months featuring:
1. Sunrise View of Fishtail From Pokhara
2. Ganesh Himal From Lauribinaya, Langtang Region
3. Mt. Amadablam From Kalapatthar, Everest Region
4. Sunrise View of Annapurna South From Naudanada, Annapurna Region
5. Mt. Langtang Lirung From Tserkori, Langtang Region
6. Mt. Dhaulagiri I From Near Tukuche, Annapurna Region
7. Sunset Virw of Mt. Nilgiri From Tukuche, Annapurna Region
8. Mt. Thamserku From Syangboche, Everest REgiion
9. Mt. Hiunchuli From Annapurna Base Camp
10. Sunset View of Mt. Gyachungkang From Gokyo-Ri, Everest Region
11. Mt. Makalu From Chukkung-Ri, Everest Region
12. Mt. Manaslu & Himalchuli Range From the Air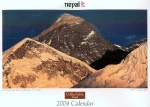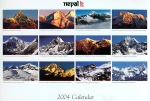 Cost of Calendar = US $20.00 which includes shipping and handling from Nepal via Registered Airmail. Wholesale supply is solicited.


| | |
| --- | --- |
| (2602 Reads) | comments? |
On the occasion of the Everest celebration, one Silver commemorative coin of Rupees 500 and few Gold coins "Asharfi" will also be issued along with a postage stamp of Rupee 5 denomination. Besides these other programmes are there to commemorate this great occasion.

Visit official website for details:
http://www.mteverestgolden50.com


| | |
| --- | --- |
| (2755 Reads) | comments? |
On 12th April 03', Mr. Sagar Man Shrestha a renouned Philatelist and Numismatist has been elected as the President of 'Nepal Numismatic Society'. His IBNS membership # is 9117. He is also a member of Nepal Tibet Philatelic Study Circle, USA; life member of Nepal Philatelic Society and associated with many other social organizations.


| | |
| --- | --- |
| (5484 Reads) | comments? |
Just created a new Guest Book section, would appreciate it very much if you could leave some feedback. Thank you.


| | |
| --- | --- |
| (2891 Reads) | comments? |
Browse the Catalog section for items that are available for direct purchase.


| | |
| --- | --- |
| (2750 Reads) | comments? |